エグゼクティブ英会話[Be Confident]を支えるのは、英語を母国語とし、ビジネス経験も豊富な厳選されたネイティブ講師陣です。
ネイティブ講師のプロフィールを掲載しておりますのでご覧ください。
ネイティブ講師紹介(Jessica Rowberry)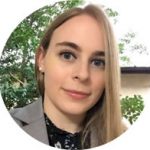 EDUCATION
June 2012: Bachelor of Arts in Japanese
Department of East Asian Languages and Literatures, University of Oregon
June 2012: Second Language Acquisition & Teaching (SLAT) Certificate
Department of Linguistics, University of Oregon
LANGUAGE SKILLS
July 2016: Japanese Language Proficiency Test (JLPT)
Passed Level N1
Second Language Acquisition & Teaching (SLAT) Certificate
Teaching credential for private schools, language institutes, and community-based language programs.
Requirements among the highest for similar certificates (TESOL, TEFL, etc.).
WORK EXPERIENCE
December 2014 – Present: Freelance Translation (Japanese to American English)
Translation of various text for varying purposes, including business, web, personal, etc.
Particularly interested in hospitality & tourism, as well as music- and arts-related work.
October 2017 – October 2018: Native English Teacher
Kitty International School, Setagaya, Tokyo
Immersive English instruction for small classes of students ages 3-15.
Also provided clerical work during office shifts.
August 2012 – August 2017: Assistant Language Teacher
Musashimurayama City Board of Education, Tokyo
Co-teaching English as a foreign language (EFL) alongside full-time Japanese elementary and junior high school teachers. Participation in various school and community events. Guest lecturing.
September 2011 – June 2012: Peer Tutor
American English Institute, University of Oregon
Individual tutoring sessions with international students, including assistance with classwork and assignments, conversation practice, test preparation, and cultural exchange. Participation in group tutoring.
June 2010 – September 2010
American English Institute, University of Oregon
Planning and implementation of cultural activities, trips and tours for international students and professionals. Transportation of participants, acting as a representative of the university and the United States.

EDUCATION
University of Maine at Presque Isle, Presque Isle, ME
B.A. Early Childhood Education
San Francisco State University, San Francisco, CA
International Relations
WORK EXPERIENCE
March, 2014~
Borderlink/ Global Kids 
.Process consultant: Helped to design and improve operational process of new school.
April, 2013~
Sundai College of Business & Foreign Languages 
. Instructor
April, 2013~
Ochanomizu University Senior High School, Tokyo 
• ALT in third grade elective and writing English classes.
• Assist Japanese teachers of English to deliver lessons in the classroom, and work with students to develop basic writing and conversation skills.
May, 2007~
The American School in Japan, Summer Day Camp 
Director of English Language Program
Responsibilities include:
• Developing the English language curriculum.
• Overall supervision and evaluation of the English instructional program.
• Supervision, training and evaluation of the English teachers.
• Preparing written recommendations for future SDC, and ordering necessary supplies.
Oct, 2002~
World Family, Disney's World of English
Consultant
• Lead customers in guided lessons and songs in English.
May, 2006~June 2012
West Tokyo Preschool Head teacher 
• Planned activities that stimulate growth in language, social and motor skills.
• Interacted extensively with parents to provide regular progress reports.
• Showcased children's work to boost their self-esteem and keep motivated.
• Designed and administered a monthly calendar and newsletter.
April, 2003~March 2006
The Dalton School Tokyo 
Full time assistant classroom teacher
• Worked with Japanese teacher to plan classroom projects and activities for 24 students.
• Developed and implemented all English activities.
• Showcased children's work to boost their self-esteem and keep motivated.
• Assisted in planning, creating and staging school events.
April, 1996~March 2003
Hachioji Board of Education 
AIF (Assistant of International Friendship)
• Duties included visiting elementary schools in Hachioji city to introduce samples of ESL lessons for public schools in the area.• Developed and implemented all English activities used for the research program.